Events
Whilst we are all about rest and relaxation, there's never a dull day at Grassington House, and we regularly prepare engaging events for our guests and the local Grassington community to enjoy.
Whether it's a tasting here in the restaurant, a guest chef or an event out and about such as the Grassington Food and Drink Festival, a key part of the community here, we keep it interesting and get as involved as we possibly can.
For any event at Grassington House please email: bookings@grassingtonhouse.co.uk
*** To make your experience even more memorable, why not add a luxury overnight stay in one of our bespoke rooms priced from only £77.50 per person including a full Yorkshire breakfast ***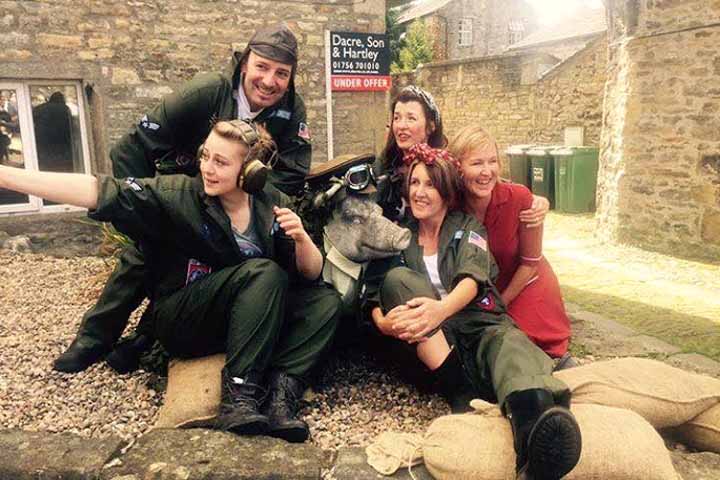 1940s WEEKEND
Friday 16th September - Sunday 18th September 2022
Join us for another great experience this summer and spend some time in the bygone era of 1940s village life. With dancing in the square, vintage vehicle displays and superb music, come along for the afternoon or stay for the entire weekend! Here, at Grassington House we will be dressing in our own period costumes and regalia to join in the fun.
Outside on our terrace the team will be serving 'Raclette Cheese covered Jumbo Sausages' and 'Homemade Ice Cream' from our infamous Treat Trike in tempting flavours like liquorice, marmalade and chocolate.
Complete your 1940s experience with a lunch/dinner before the events (prices as per menu) followed by an overnight stay at Grassington House from as little as £77.50 per person including a full Yorkshire Breakfast.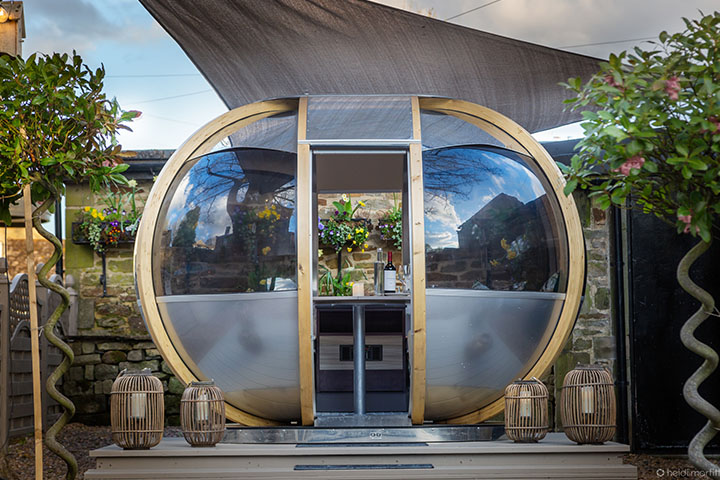 PRIVATE DINING IN THE POD THIS SUMMER
Available Now
Are you planning a birthday, anniversary or other momentous occasion (like maybe even a surprise proposal!) Enjoy our exclusive private dining options for two to six persons. The GH POD has its ow menu, its own servers, plush furnishings, choice of music on a BOSE speaker system and more… If you cannot decide whether to have a lunch or dinner… you could try our award-winning afternoon tea served between 12 noon and 4.30pm.
Afternoon Tea at £32.50 per person
including a glass of fizz, beer, lager or soft drink.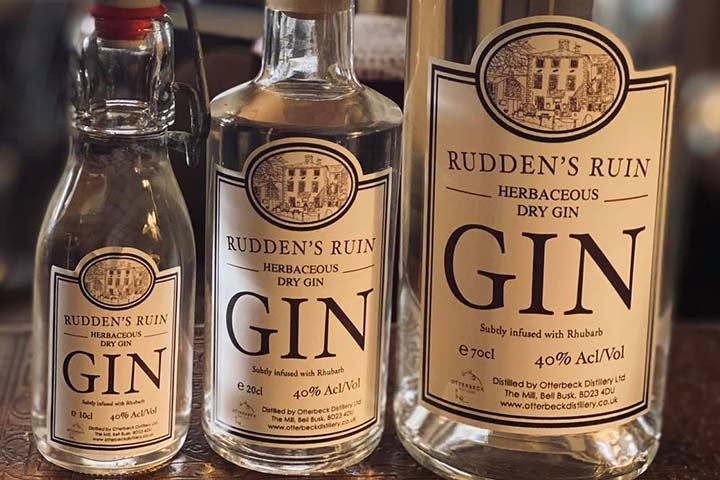 Rudden's Ruin
Rudden's Ruin is created & supplied to us from Otterbeck Distillery. The label art was lovingly created by Jess Rudden, John and Sue's daughter, when she was only 12!
Best served over ice with a light tonic and lemon, our gin is a delectable and herbaceous mix with floral aromas and a delicate infusion of Yorkshire rhubarb in three sizes 10cl, 20cl and 70cl.
To buy the gin for yourself or as a gift please email us on orders@grassingtonhouse.co.uk and we will contact you to arrange payment and pickup/delivery.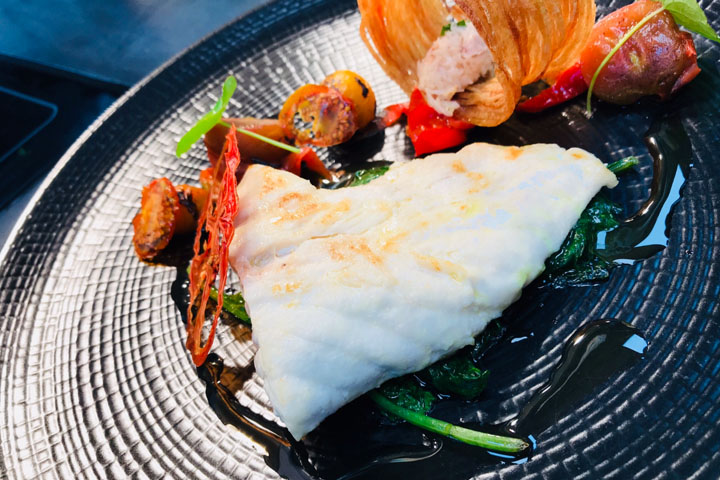 Meat and Fish Orders
Locally Sourced Meat & Fish – working with some of the best producers across our home, the beautiful Yorkshire Dales, we have a range of locally bred meats and regionally caught fish.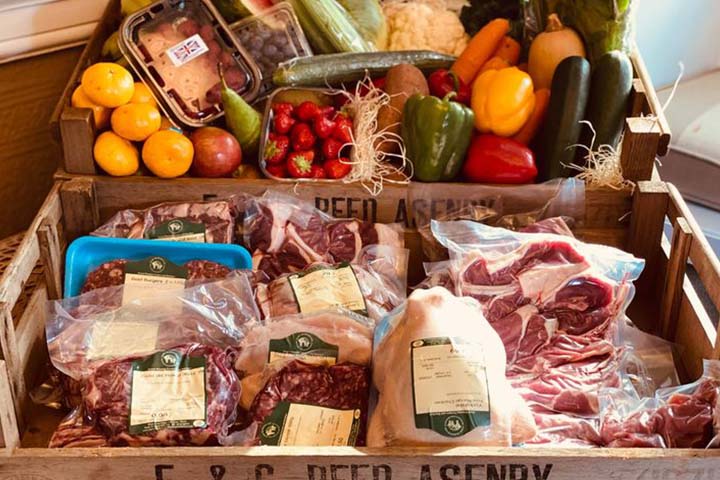 Store Cupboard
Fresh Fruit & Veg – our store cupboard staples are available now via email. From seasonal fruit and veg to dairy and dry goods, we can supply you with a great selection directly from the restaurant.